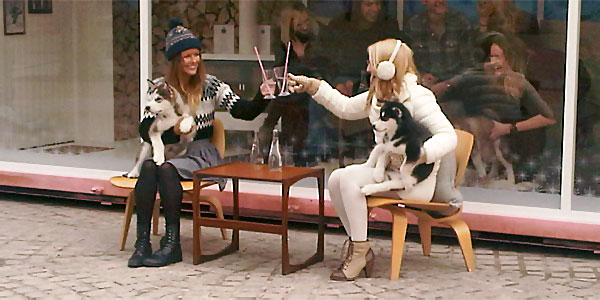 ---
A-Z Dogs has recently provided three beautiful Malamute puppies for an Evian Mineral water live webcast from the Southbank in London. A Capsule themed as an Alpine Ski Lodge was the setting for the live webcast which allowed an on-line audience to decide what they would like to see live on camera during the webcast – hence the presence of the beautiful Malamute puppies.
Malamutes are an Alaskan breed well used to the snow and ice – sturdy, strong dogs with a great outgoing, friendly can-do attitude. Wonderful dogs. Beautiful puppies!
A-Z Dogs provides dogs for films, dogs for television, dogs for television commercials, dogs for photography, dogs for PR, dogs for theatre, dogs for special events and dogs for webcasting!